Lifestyle Consulting Services in Santa Barbara, CA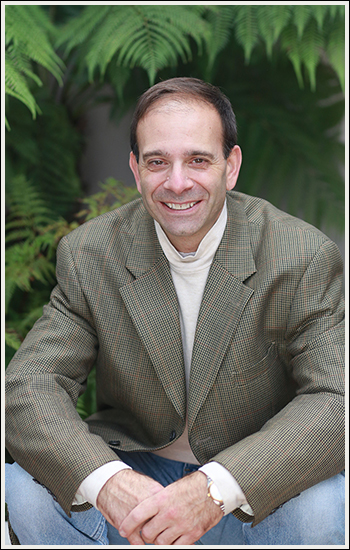 At Lifestyle Consulting Services in Santa Barbara, CA, our Life Coaching and Health Coaching programs are engineered to reduce your stress and anxiety, increase energy, and cultivate peace and joy. I realize that anyone, whether beginning a health coaching, exercise or life coaching program is a real person with genuine concerns. My programs are rooted in three cornerstones; working smart, accountability and unraveling the root cause of the issue(s) at hand. I am dedicated to designing simple and easy training programs and systems to get you to your goal(s) and relieve life's stress and anxiety. These programs and systems are designed to develop and maximize your attributes, as well as strengthen your areas of weaknesses.
We do so in a systematic results-based approach that ensures long-term skill development in all areas of your life. It is an organic mind/body philosophy blended with a methodology that uses Experiential and Practical tools designed to empower you. My success and yours is not a secret; most importantly, it is an uncomplicated system. We efficiently integrate each life coaching and health coaching program into your lifestyle helping you reduce stress and anxiety, focusing on these skills below.
Through Life Coaching and Health Coaching we emphasize an individual's preparedness to handle life's Surprises. We do this with uncompromising determination to embrace, all life has to offer. At the heart of every program of Lifestyle Consulting Services is Inspiration, Motivation, Education and Application with Accountability, allowing you to embrace, and sustain, your full potential and have success in the areas of life you desire.
We also custom design specialized athletic programs and training activities for adults, youths and those with special needs.
Balance – Poise – Focus – Clarity – Emotional Stability – Power – Strength
Flexibility – Agility – Reaction Time – Coordination - Proprioception
Coaching and Performance Programs
Lifestyle Consulting Services in Santa Barbara, CA, life coaching and performance programs help you become the best version of yourself. Stress and anxiety are the top issues that derail everyone, athlete or not, from their goals. My programs are rooted in three cornerstones; working smart, accountability and unraveling the root cause of the issue(s) at hand. The programs are Athletic Performance, Coaching for Life, Millennial coaching and Intuitive Guidance coaching.
My athletic performance program is a coaching program for a variety of athletes. Whether you are an amateur/professional athlete, or a weekend warrior that wants to specifically improve your athleticism for your sport(s) and or recreational activities. Together, we create a training protocol & complete balanced athletic performance program for you and your situation, including nutrition and recovery work necessary to insure peak performance and longevity in your sport(s).
My coaching for life program is a very organic process designed to help you make changes easily and efficiently in your life, helping you cultivate peace and joy for yourself. This program is designed to teach you how to reduce the influence stress and anxiety has on you. Be it on a personal and/or professional level I will guide you to a new Response-Ability. With gentle but firm guidance I reveal how to take responsibility for your perceptions and the decisions you made and are making based on those perceptions. Through life coaching we can then create a new script for your life based on your new perceptions. We then help you create a new Response - Ability and then guide you on when and how to gracefully implement this into your life.
My millennial intuitive guidance program is specifically designed to help millennials understand the stigma of the whole genre, as well as the parents of millennials understand their children better. At Lifestyle Consulting Services we recognize the sensitivity of the nature of this subject putting additional focus on intuitive energy. Millennials, and sometimes their parents, are generally more intuitive than the average populous. So whatever type of coaching you do with Millennials, it is extremely important to be able to feel the energy as well as hear what they are saying. We integrate this intuitive energetic component and incorporate it into the whole of what is at hand.
Stress Management and Meditation Programs
Lifestyle Consulting Services offers meditation classes to individuals as well as groups. We offer stress management and meditation programs to corporate, small business, school and other institutions in Santa Barbara, CA.
For individuals I provide one-on-one guided meditations for a variety of reasons: general relaxation from stress and anxiety, overcoming fear, cultivating joy and happiness, health issues like lower blood pressure, resourcefulness to self, self- motivation and awareness, and to aid the body in healing from a form of dis – ease.
For corporate clients it is of the utmost importance to teach individuals to manage and reduce stress and anxiety. I offer individual or group meditation that helps to increase focus, motivation, clarity, awareness, responsibility, integrity, recall ability, efficiency and ingenuity. At Lifestyle Consulting we help corporate groups to form a cohesive work environment and improve productivity through coaching using simple stress management techniques and meditation.
Alternative Healing Methods
Lifestyle Consulting Services of Santa Barbara, CA offers a comprehensive array of alternative healing methods as a complement to our life coaching and health coaching methods. We include healing methods such as Meditation, Qi gong, Tai Chi, Yoga, Hypnotherapy and Ionic Detox to help with the stress and anxiety of life.
Our hypnotherapy is very unique as it works with you in a fully conscious state of awareness while addressing the unconscious beliefs. It does not physically or consciously disempower you, by allowing you to be unconscious during the session. It allows you to be in a state of conscious Response - Ability. This has proven to decrease stress and anxiety, be highly effective and have lasting effects.
Our energetic healing programs are rooted in methodology from The Barbara Brennen School of Healing and Signature Cell Healing pioneered by Fred Sterling. The basis of these systems is in the Chinese meridian system of the body. It has a functionality in movement re-patterning in the actual physical nervous system of the body allowing you to heal quickly and completely. It has had a very profound effect with those in physical overuse patterns, stress injuries and its associated anxiety.
It is especially important to keep your energy channel open as it feeds your physical body. This is important because this channel is responsible for your energy that flows to and through you. In so doing you reduce stress and anxiety within and the potential for dis - ease.
Our ionic detox system is, by far, the most efficient way to release stress and remove toxins from your body. We can do an easy basic general detox or deep cleanse of the system, even helping you with heavy metals, tar, yeast and even after chemo treatments.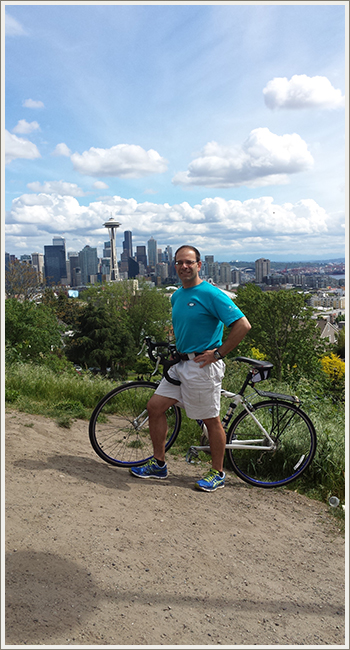 Special Needs – Disabilities
Special needs programs are set up on an individual basis that include both life coaching and health coaching. I have witnessed firsthand the unique stress and anxiety that occurs within these dynamics. We emphasize physical, mental and emotional preparedness for the end goal of embracing life's challenges. Lifestyle Consulting Services in Santa Barbara, CA has experience in working with high and low functional disabilities. We worked for many years with the Special Olympics in the adapted games division. We created ways for people with disabilities to improve their health in many ways with creative modalities. At Lifestyle Consulting Services, we can accommodate groups and individuals, as well as people with traumatic brain injuries (TBI'S) and are currently working with Hearts Therapeutic Riding Academy in Santa Barbara CA.
Health coaching, life coaching and empowering individuals is my passion and the driving force behind me. That's why I started Lifestyle Consulting Services in Santa Barbara, CA. Nothing makes me happier than when a client reaches a goal, navigates their daily stress and anxiety better, or is empowered to take action for themselves where they never could before. I love the look on their faces when they do what they thought they couldn't for the first time. I simply enjoy lifting up the world by sharing myself, my talents and my guidance with the world.
For more information or to schedule an appointment, Call (631) 662-5310